4.8 ⭐⭐⭐⭐⭐
Regular price
$199.00 USD
Sale price
$89.00 USD
Unit price
per
Sale
Sold out
Get our special FLASH SALE: UP TO 50% OFF + FREE WORLDWIDE SHIPPING. LIMITED STOCK
IMPORTANT FOR THE PROGRAMMING OF YOUR CARDS! Paste the URL of your GOOGLE BUSINESS account(s) or enter the full name of your business, along with your city and zip code.👇
The success of your business depends on the reviews of your customers.
✅ Collect reviews quickly
📱 User-Friendly NFC Technology
⚡ Fast Results
💯 Guaranteed Authenticity
📈 Boosted Visibility
🌐 Online Presence Enhancement
👨‍👩‍👧‍👦 Effective Customer Engagement
Technical Details:

NFC Chip: NXP NTAG213

Card Material: Premium PVC 💎

Card Dimensions: 85.60mm x 53.98mm (rounded corners) 💪💎📐

Powered by NFC ⚡️

iOS & Android | No App needed 📱🤝❌
View full details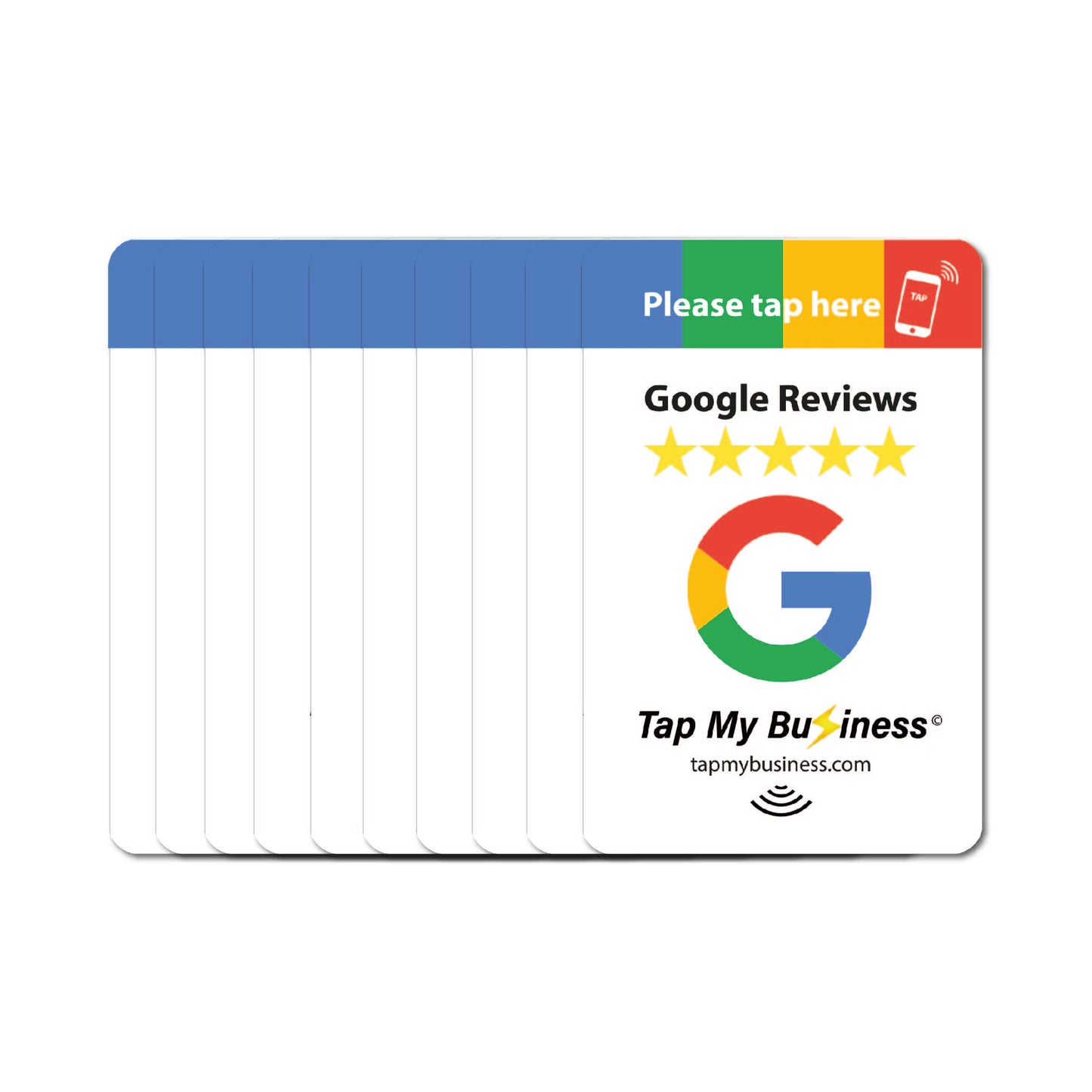 How it works
Share the card with your customer.
They tap it.
Your Google Reviews page instantly appears.
They leave you a glowing review! 🚀
With NFC Google Reviews cards, instant 5-star reviews amplify your online reputation and local search rankings, driving customer trust and boosting visibility.
Frequently Asked Questions
What is the NFC Google Reviews Card, and how can it benefit my local business?

The NFC Google Reviews Card is a revolutionary tool designed to help local businesses effortlessly collect authentic Google reviews. By simplifying the review process, it boosts your online reputation, improves SEO, and attracts more potential customers to your business.
How does the NFC Google Reviews Card work?

The NFC Google Reviews Card leverages NFC technology to streamline the review collection process. Customers can leave a review by tapping their smartphone on the card, making it quick and easy to share their experiences with your business.
Are the reviews collected using the NFC Google Reviews Card genuine?

Absolutely! We prioritize authenticity. The NFC Google Reviews Card ensures that the feedback you receive is 100% real, helping build trust among potential customers and enhancing your online credibility.
Is the NFC Google Reviews Card compatible with all smartphones?

Yes, the NFC Google Reviews Card is compatible with a wide range of smartphones. It utilizes NFC technology, which is supported by most modern smartphones, ensuring accessibility for your customers.